Your HubSpot Advantage
HubSpot DevOps
Development (Dev) and Operations (Ops) ensure that all your project goals are aligned with your development workflow to improve efficiency and productivity.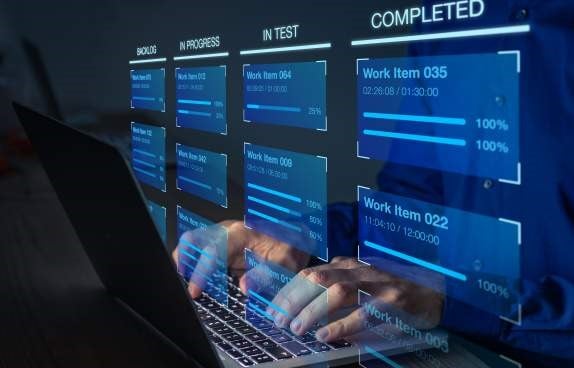 Front-end Development

Website Development

Responsive Interface Development

Content Management Integrations

Design to HubSpot CMS Build

Web Applications

Platform Migrations

API Integrations

Custom Apps & Integration

Email Development

Custom Modules
Front-end Development
Our HubSpot Front-end developers work on modern frameworks that speed up the development process. The end product has ample room for scalability.

We know our way around HubSpot to empower and enhance your website's usability through soothing transition effects, responsive elements, and even loading patterns.
Website Development
We help companies go beyond the HubSpot website. We build a DevOps and RevOps ecosystem that manages sales, marketing, leads, and workflows, all of which begin with the HubSpot website.

AvantaHub website managers deploy tools that regularly check your website's health to reduce or eliminate downtime in the worst cases.
Responsive Interface Development
A responsive website helps you reach out for mobile traffic and get higher conversion rates. Introduce an omnichannel ecosystem to your websites and be available for your audience on all devices.

Maintaining a separate mobile website costs more than a responsive one. Spend less time on maintenance and more on marketing.
Content Management Integrations
We would be happy to integrate your favorite CMS app into your HubSpot ecosystem so you can continue enjoying the way you already work.

HubSpot certified integration specialists make any data flow possible so you can view, analyze, and utilize it to your advantage.
Design to HubSpot CMS Build
We look at the designs and recommend the best optimization solutions per SEO and user experience.

You get the desired service and support from HubSpot Solutions Partner Agency that you can rely upon.
Web Applications
Your HubSpot platform needs support from third-party apps to scale up or run your business processes smoothly.

We understand that every business has its unique needs. If you don't find an app meeting your business needs, let's build one.
Platform Migrations
We create a value demonstration of new migration, answering what's and why's for your future business processes.

Our Migration experts prepare the architectural activity proposal with detailed migration assessment from the current and new platforms.
API Integrations
We make any data exchange request between HubSpot and other tools possible with our HubSpot API Development services that increase cooperation between tools and productivity.

Enjoy the enhanced rich functions of your HubSpot platform with the right API integrations to achieve business objectives and drive success.
Custom Apps & Integration
We know what HubSpot can do if connected to the right apps and third-party tools. Bring your sales and marketing process in sync integrating the best custom apps.

We will simplify the data flow between the apps and help your team automate the recurring workflow processes for improved productivity.
Email Development
We look for the target audience and industry for which we need the templates and design according to the likeness and engagement factor of the target audience.

Our expert email marketers work with you to see the performance of the email and suggest changes to them.
Custom Modules
Along with functionalities, we look for the value the custom module will add to the website and how the users will perceive it.

Custom modules make content creation, managing, and submission easier, and your data will flow in the right section at the right time.