Your HubSpot Advantage
New
Dashboard and Analytics
View Reports and Updates Instantly That Benefit Your Business.
Having the right Dashboards in your HubSpot platform saves you time in getting the important information first.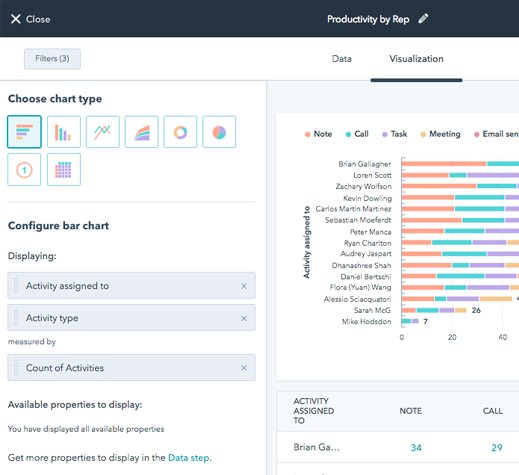 Why AvantaHub for Dashboard and Analytics?
Your Business and data points may be unique ones that the standard HubSpot dashboards won't fetch for you. But the great thing is that HubSpot dashboards are customizable. You can create customized reports and then add those reports in one dashboard for your personal use. So that when you open your HubSpot, you instantly see the data and reports that you want.

AvantHub's HubSpot certified experts know the ins and outs of CMS Hub, Sales Hub, Service Hub, and Marketing Hub. We can sync your data in a structured and usable format to present to you in one dashboard for easy viewing and access.
Get Started on The Journey to
Sustainable Growth
Initial Discussion and Consultation
About You
Your Goal
Your Audience
Detailed Business Research
Funneling Down The Data Points
Data Points
Data Mapping
KPIs in Reports
Creating Customized Dashboard
Optimization
Customization
Monitoring
Successful Delivery to Client
Quality Analysis
Timely Delivery
Support
Recent Post
25 May, 2023
'It looks cool'; that's what we first feel when we see a Google Map embedded on ...
24 May, 2023
Conducting surveys plays a crucial role in gathering valuable insights and feedb...
23 May, 2023
What are If/then Branches in HubSpot? If/then branches are conditional statement...
Book your strategy session with us.