Your HubSpot Advantage
New
Dynamic Content with HubDB
Display content dynamically and easily around your website based on the URL path requested by the end user. Power up your custom modules with Dynamic Content in one go. Editing in one place gets reflected everywhere that Dynamic Content is being used.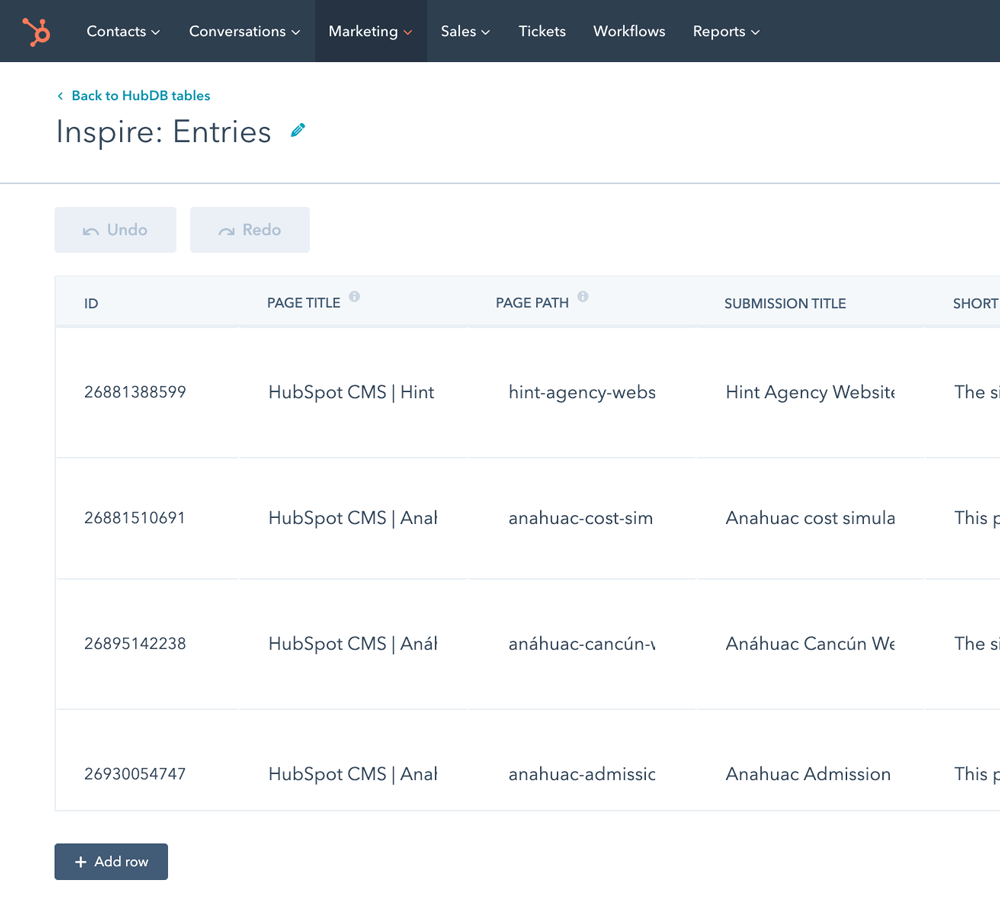 Why AvantaHub To Build Dynamic Content with HubDB?
Easy to Scale Up
We help you easily manage the dynamic content that helps you easily scale up your website. Even non-developers can update information and publish the updates.
Easy on the Database
HubDB is a relational database. Each data point is set in a defined relationship with another one. You edit your data once on the database, and the content automatically updates across all pages.
Easy Access to Your Data
Being a CMS+CRM, HubSpot has ample data on your clients, your teams, your assets, and your processes to which you need easy access. Have it your way using HubDB.
The AvantaHub Approach
A Closer Look
We take a closer look at the business and website requirements to align them well with HubDB tables. Non-developers can easily update content when it is well-aligned.
Creating Tables
We build Rows, Columns, and Child Tables based on the data at hand. You can create from every row in a table and even use HubDB data in a custom module.
Publish
We populate the tables with the required data points and publish them for your team to use anywhere on your website or in custom modules.
Recent Post
25 May, 2023
'It looks cool'; that's what we first feel when we see a Google Map embedded on ...
24 May, 2023
Conducting surveys plays a crucial role in gathering valuable insights and feedb...
23 May, 2023
What are If/then Branches in HubSpot? If/then branches are conditional statement...
Book your strategy session with us.